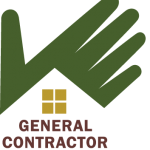 "I highly recommend Michael Lohman and the team for any renovation. I had a vision for a pool house that his team was able to bring to life. From day one, the experience was wonderful. His highly skilled team operated with such efficiency and precision. The scheduling and communication were always on point and the outcome was even better than I expected. The attention to detail is present throughout and everyone was a joy to have around. Quality and kindness made this such a positive experience for us."
Britney Harmon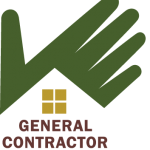 "Simply put, Michael and his team came through for us at a time when things were not so great.  We had been dealing with a contractor that proved to be less than competent.  Michael took over the job for us despite coming onto a site where there were numerous situations that required "out of the box" thinking.  Michael's professional, talented approach more than suited our needs by making things right after so much had gone wrong.  We are very pleased with all the work he has done in our home and would highly recommend Michael Lohman General Contracting!"
Kim and Frank Gruber
New Britain, PA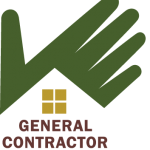 I highly recommend Michael Lohman to friends and clients. He is truly a jewel of a man and a talent. I've been selling residential real estate for 29 years and have known and referred clients to many contractors over the years. Once I discovered Michael and experienced for myself his talent and integrity, I've recommended him for everything from whole house builds to smaller renovations and I continue to be proud to do so as everyone is thrilled after working with him. Michael has a huge skill set from his own sense of design, to his personal quality craftsmanship, to the ability to keep top of the line sub-contractors working for him for years. He's a pleasure to work with as he listens to needs, gives honest and creative evaluations, and takes pride in his work.
Amy S. Levine, Associate Broker
David Levine, Realtor
Newtown, PA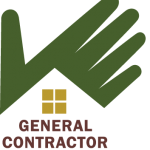 I moved into a home that required a fair amount of updating and some restructuring. Before I bought the home I visited a few that had unbelievable renovations done to them and was impressed with the level of detail and workmanship in every room from floor to ceiling. My realtor suggested I call the builder of those renovations and that's how I met Michael Lohman.
Hiring a contractor is like hiring a trusted advisor and partner to creatively understand your vision and goals. Michael was incredibly responsive, educational, worked in lockstep with me on timing and budget, and obsessive about the details. What I quickly learned is that he was much more than a builder but a friend. He is passionate about the relationships just as much as the workmanship and derives so much joy out of creating an authentic relationship with his clients. He was exceptional throughout the process and offered high quality advice and results. Within 4 months of living here, I have recommended him to a number of friends who have used him and share my same sentiments. From the bamboo floors to the barn doors, I am in love with my new home thanks to Michael. Hands down, he is one of the best and I would recommend him to everyone!
Meredith Lubitz
VP Talent
Dow Jones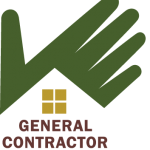 My Husband and I want to thank Michael and his crew for doing such a beautiful job with the exterior remodel of our home. So much so that we were given the 2016 Doylestown Borough Stewardship award for the transformation of our home. Michael is always patient and takes time to work with us when considering design requests or changes in plans. Again my husband and I are thrilled with the results and credit Michael, Keith and Brian for a job well done and within budget.

Michael and Lisa Moscherosch
Doylestown, PA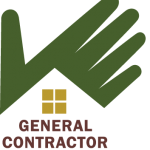 Michael built us our dream house! We had ideas and he put them into reality. His practical creative approach to our project, timely reassurances and timeless humor exceeded our imaginations. Michael listened carefully and addressed each and every question (never letting us think that a concern was insignificant or bothersome). His attention to details continues to amaze us as we discover more comforts in our new home.
We trust and respect Michael as a professional and, especially, as a fine human being.
Holly and Mark Nemiroff
Yardley, PA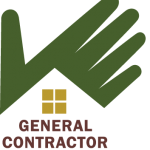 I have known and worked with Michael for over 20 years and can attest to his professionalism and knowledge of the construction industry. Michael is upfront and straightforward. His suggestions and ideas for construction methods and use of materials confirms his passion for his work. I recommend Michael Lohman to many of my customers, as well as family members.
Chris Weir
Garden Concepts Landscape Design
Newtown, PA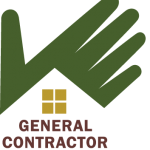 Several years ago, my wife and I decided to add a first floor master and bath to our 200 year old home which would also necessitate moving the kitchen to the opposite end of the house. Thus, two additions would be necessary, and although only 750 square feet combined, it was a fairly complicated project. Of course we got a number of estimates. One was outrageously expensive. Another well-known contractor had his own designer who refused to give us any leeway in design or materials for the finishes, so that didn't fly! When Michael came to visit, he took a look, gave us references to call and offered to take us to see other projects he had completed. Other contractors, of course also gave us references, but there was something about the enthusiasm expressed by Mike's clients that attracted us, so we went on a tour and were very impressed because he showed us projects that involved other old houses.
We got several estimates, but Michael insisted on bringing in his sub contractors to look for themselves before completing his estimate. When other contractors were asked why they didn't, the typical reply was, "I know what they'll say." When Michael delivered his estimate everything was laid out by component. Plumbing, HVAC, electrical, etc. And also included was a category for his profit, so we knew exactly where we stood. A couple of the contractors came back with just a number and no detail to speak of. Of course, things can change, and they did. Some of that was out of necessity and a couple of unforeseen things turned up. Some things we changed as the project went on, but in every case, Michael consulted us and came back with a change order that was specific and reflected our conversations.
Mike and his crew were here for about six months working on the house. There was never an argument, never rancor, and everything was handled with humor and professionalism. He worked with us and advised us and answered questions. We wanted to do some of the work ourselves as we have had some experience and he worked with us on that. After the additions were done, we hired him again to build a new garage, and just recently he did another job for us. I have also recommended him to friends, and would again. We had a very positive experience and recommend him very highly.
Dave and Jo-Anne Mullen
Hartsville, PA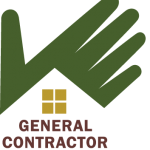 Having worked with various contractors on patio, bathroom and kitchen projects in the past, we were very excited after meeting Michael Lohman and seeing some of his work in person. Michael was committed to preserving the character of our 1930's Bucks County fieldstone home and was very effective in informing our vision for the new addition and master suite.
Michael has a keen eye for detail: the wavy tile and leathered granite recommendations in our master bath, the expert slate and pointing suggestions for our sunroom, and his signature custom millwork throughout the addition.
His team was always on time, there every day of the project, and focused on cleanliness, inside and outside. They are all skilled in their craft and fun to work with.
Michael was extremely attentive, stopping in and texting what to expect every day. He shopped with us, aiding in wood selection, doorknobs, bath fixtures and granite sourced from Bucks County small businesses.
We are thrilled with our renovations and addition. Thanks Michael and team!
Cindy and Bob
Yardley, PA